21st World Congress on Controversies in Obstetrics, Gynecology & Infertility (COGI)

From 360 to 590 Euro
Title:
21st World Congress on Controversies in Obstetrics, Gynecology & Infertility (COGI)
Specialty:
Obstetrics and Gynecology
Dates:
From May, 7, 2015 to May, 10, 2015
Registration Cost:
From 360 to 590 Euro
Event Venue:
Shangri La Hotel Guilin #
Guilin, CHINA
Make a date
with our professionals

Home to the city's largest five-star conference and meeting space, Shangri-La Hotel, Guilin, offers more than 4,389 sqm of elegant function rooms. This includes Guilin's largest ballroom which can accommodate up to 2,000 guests. All conference and function rooms feature state-of-the-art audiovisual equipment including the following:
Built-in screen
Large plasma signage display unit
Satellite and teleconferencing
Simultaneous translation system available upon request
Slide, overhead and LCD projectors
Wireless broadband Internet access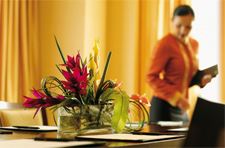 Super Value Dates
Get special rates for groups of 10 or more rooms for meetings or events on specific dates.
View offer details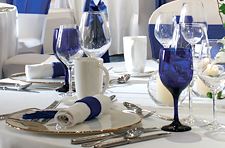 Signature Events
Shangri-La's Signature Events offer a comprehensive set of initiatives designed to deliver streamlined, successful events.
More
Visit the Venue to read more
Concerned Audience:
Medical_Professionals
Medical_students
Nurses
Exhibitors
Press
Welcome message:
We are honored to announce that The World Congress on Controversies in Obstetrics, Gynecology & Infertility (COGI) will hold its 21st edition in the picturesque city of Guilin, China May 7-10, 2015.
COGI is a unique concept congress which links all fields of obstetrics, gynecology and infertility with their sub-disciplines to the top Opinion Leaders for in-depth debates and discussions on the pressing issues of our profession. 

We invite young scientists to join us in Guilin and present their work for the "Under 34" competition and enjoy a discount on their registration fees.
We would like to invite you to join us in shaping and bringing to light a provocative program, and to contribute to a successful and invigorating congress.
Thematology / Presented Topics:
1. ART/IVF
2. Gynecology
3. HPV
4. Urogynecology
5. Oncology
6. Fetomaternal Medicine
7. Obstetrics
Speakers/Faculty:
Please see the congress website: http://www.congressmed.com/cogichina/index.php/en/
General Info:
Fees include: COGI scientific updates, newsletters, access to accepted abstracts, full participation in an annual COGI congress, participation in the young scientist competition, participation in the breakthrough & innovation competition, the annual COGI book, COGI bag, COGI certificate and free access to COGI social networks
Registration Cost
21st COGI Congress in China - Registration
Early Registration

2015-02-15
Late Registration
From: 2015-02-16
To: 2015-05-03
Nurses, Students, Residents
360
430
490
Low Income Countries (according to World Bank)
360
430
490
Physicians and Scientists
460
530
590
Accompanying Persons:
Accompanying persons not allowed
Registration Documents:
Letter of invitation:
We can provide upon request Letter of Invitation
More info: Please email the congress secretariat: cogi@congressmed.com
Letter of confirmation:
We can provide upon request Letter of Confirmation
More info: Upon receipt of registration
Proof of professional / educational status:
We need Proof of professional/educational status
More info: Nurses, Students and Residents must provide proof confirming their status, which can be sent by replying to the registration confirmation email you will receive upon completion of the process.
Online Abstract Submission:
Please submit abstracts via the congress website: http://www.congressmed.com/cogichina/index.php/en/scientific/abstracts
If you are registered, You can upload your abstract here or through you Account by adding this event to favorites
Upload
Accommodation
Not yet available
Scientific Content
Up to Date
Submission Info
Please submit abstracts via the congress website: http://www.congressmed.com/cogichina/index.php/en/scientific/abstracts
Abstract submission deadline
2015-02-02
Editorial Guidelines for Abstract Submission
Writing an Abstract
Abstracts should be submitted in English and contain no more than 3,600 characters, including titles, graphs and non-visible characters, such as spaces and line breaks. 
Please write concisely and clearly and follow this structure:
Problem statement: Why do we care about the problem?
Methods: What did you actually do to get your results?
Results: What did you learn/invent/create?
Conclusion: What are the implications of your findings?
Please ensure that your abstract does not contain spelling, grammar or scientific mistakes, as it will be reproducedexactly as submitted. No proof reading will be done. Linguistic accuracy is the responsibility of the submitter.
Abstract Topics
Abstracts may be submitted for the following topics:
1. ART/IVF
2. Gynecology
3. HPV
4. Urogynecology
5. Oncology
6. Fetomaternal Medicine
7. Other
An abstract cannot be accepted if the conflict of interest disclosure is not signed.
Abstracts must contain data and meet international ethical standards.
Abbreviations should be defined.
Images can be uploaded according to the following criteria:
Width (in pixels): min 50 / max 750

Height (in pixels): min 50 / max 750

Size (in KB): min 40/ max 1,000

DPI: min 96 / max 300

Format: JPG or GIF




 
Tables can be inserted into conclusion in the format of a picture - see instruction above:
Abstract submissions that do not meet the above noted guidelines may be rejected without review.
The Scientific Committee may request additional information about abstracts and reject abstracts.
Type of Presentation
Authors should select their presentation preference. 
Final decision on the presentation type will be made by the Scientific Committee.
Oral presentation: The abstract is selected for oral presentation at any of the Free Communication sessions. 
Poster presentation: The abstract is selected for presentation in a poster format. Posters are displayed throughout the meeting.
Book only: The submitter chooses not to present the abstract in oral or poster format. The abstract will only appear in the Abstract Book.
Important Information
Each submitter can present up to 2 abstracts (only 1 of which can be an oral presentation).

Creation of a user account is required for the submission of an abstract.

Accepted abstract presenters must register and pay their registration fees by the deadline date noted in the letter of acceptance.  If payment is not received by the deadline date (or is received after the deadline date), the abstract(s) will be automatically withdrawn and will not appear in the Program or Abstract Book.

The Scientific Committee may request pre-registration from abstract submitters prior to abstract review.
After submission
Submitting authors will be notified as to whether their abstract has been accepted, as well as the date, time and form of their presentation.

Any change of the presenting author needs to be communicated in the form of a written statement to the Scientific Committee.

If the original presenting author is unable to present the abstract, it is that person's responsibility to ensure that one of the co-authors takes over this role.

It is the duty of the original presenting author to advise the Congress Secretariat (cogi@congressmed.com)in writing of his successor's full name and email address.
If you decide to withdraw your abstract, a written request must be submitted to the COGI Secretariat (cogi@congressmed.com) no later than March 2, 2015.
General Info
Please see the congress website: http://www.congressmed.com/cogichina/index.php/en/sponsorship/opportunities
Exhibit hours, program
| | |
| --- | --- |
| Friday, May 8, 2015 | 07:30 - 18:00 |
| Saturday, May 9, 2015 | 08:00 - 18:00 |