49th Congress of the International Society of Paediatric Oncology (SIOP)

From 390 to 1250 USD
Title:
49th Congress of the International Society of Paediatric Oncology (SIOP)
Specialty:
Radiation Oncology
Dates:
From Oct, 12, 2017 to Oct, 15, 2017
Location:
Washington, USA
Registration Cost:
From 390 to 1250 USD
Concerned Audience:
Medical_Professionals
Medical_students
Nurses
Welcome message:
Dear Colleagues and Friends,
The 49th Congress of the International Society of Paediatric Oncology (SIOP) will take place October 12-15, 2017 in Washington, D.C., USA.
SIOP's vision is that no child should die of cancer and aims to improve and optimise treatments throughout the world.
Each year, the SIOP congress is highlighted by engaging sessions given by world renowned experts. Tailored to the entire SIOP community of clinicians, scientists, nurses, allied health professionals, parents and survivors, the world's leading paediatric oncology conference is your opportunity to engage with colleagues from across the globe striving towards a world free of childhood cancer.
A high quality scientific programme covering the latest developments in paediatric oncology, from basic science to clinical studies, will be delivered. The programme is comprised of plenary sessions, guest lectures, committee/group sessions, meet the expert sessions, free and proffered paper sessions and sessions specifically geared towards Young Investigators. An informative and interactive Education Day precedes the congress.
We would like to invite and encourage all healthcare professionals involved in work on cancer in children, adolescents and young adults to join us at the upcoming congress and to contribute to its high scientific quality.
Washington, D.C. offers participants the unique opportunity to experience a thriving multi-cultural city while being fully immersed in the deep history of the USA.
We look forward to seeing you at the congress for four enjoyable days of debate, discussion and collaboration.
Yours sincerely,
​Photo_JD.png​​
Jeffrey S. Dome, MD, PhD
Chair, Local Organising Committee
​Photo_SH.png
Stephen P. Hunger, MD
Chair, Scientific Committee
Speakers/Faculty:

Catherine Bollard
USA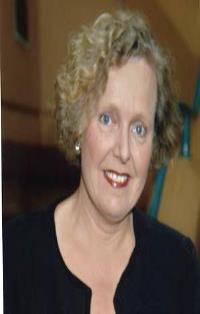 Gabriele Calaminus
Germany



Christian Carrie
France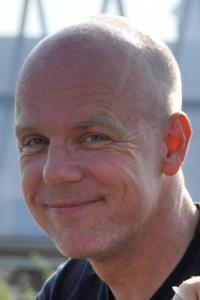 Anders Castor
Sweden



Nicholas Cost
USA



Andrea Ferrari
Italy



Kristina Hardy
USA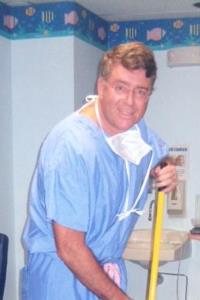 Robert F. Keating
Registration Cost
Early Registration

2017-06-27
Late Registration
From: 2017-06-28
To: 0--
Member
550
850
1075
Member Low income country
395
699
765
Non Member
930
1050
1250
Student
390
435
585
Nurses
550
625
780
Group Registrations:
Group registrations not allowed
Accompanying Persons:
Accompanying persons not allowed
Registration Documents:
Letter of invitation:
We don't provide letter of invitation
Letter of confirmation:
We don't provide Letter of Confirmation
Proof of professional / educational status:
We don't need Proof of professional/educational status
Online Abstract Submission:
We don't accept Online Abstracts
Accommodation:
Washington Marriott Wardman Park Hotel
2660 Woodley Road NW
Washington DC
20008 USA
Scientific Content
Up to Date
Submission Info
Please follow the instructions listed on this website step-by-step:
1- Abstract Content
1-1 Abstract Topic
o Prospective multicenter trials as well as presentation of large translational works are considered as major quality criteria. Inter-diseases sessions (such as target, pathway or immunology oriented) will be planned.
Case reports and small institutional series of limited added scientific value are not encouraged.
o In general, the content of the abstract should not have been previously published or presented at national or international meetings. However, abstracts of prospective clinical trials may have been submitted /reported once in the calendar year of the congress but they cannot have been accepted for publication at time of abstract submission.
1-2 Abstract Writing and Presentation
o Abstracts must be submitted and presented in clear English with correct grammar and spelling of a quality suitable for publication. Please note that abstracts submitted with a low level of English will not be considered for presentation. Authors who would like assistance with the English writing of their abstract, should contact the Secretariat at least 2 weeks prior the deadline.
o Abstract title - Limited to 25 words in UPPER CASE
o Abstract text - Limited to 300 words. Including acknowledgements.
We recommend using word-processing software (for example, Word) for editing your abstract and counting the number of words.
Important Note: Abstracts submitted, which do not comply with the requirements/format below, will NOT be included in the journal publication.
o Abstracts must clearly state:
• Background/Objectives
• Design/Methods
• Results
• Conclusion
(Note: Each of the above sections must be a single paragraph and contain no lists). ​
o Abstract text must be written in complete sentences and in correct English.
o No degrees/titles of authors should be included with the author names.
o There should be a mark of end punctuation at the end of all sentences.
o Abbreviations must be consistent with instructions to authors of Pediatric Blood & Cancer and be defined on 1st usage, then use of abbreviation alone is OK, i.e. Wilms Tumor (WT), then referred to as "WT" in subsequent mention. Please use as few abbreviations as possible and only commonly used abbreviations.
o Disease names should be written without apostrophes, for example: Wilms tumour, Burkitt lymphoma, Hodgkin disease, etc.
o Please do not refer to patients by their diseases, e.g. 'Wilms tumour patients' or ALL patients'. Instead identify them as 'patients with Wilms tumour; and 'patients with ALL'.
o Use generic names of drugs.
o Express numbers as numerals.
o Text only is to be submitted. Tables, figures and bulleted text are not permitted.
o Numbers over 999 must include a comma, e.g., 2,000.
o Decimal points must be displayed as periods (4.89) not commas (4,89).
o Numbers beginning with a decimal point should be preceded by a zero.
o Periods should be used in numbers for decimal points, not commas, i.e. P=0.015
o All measurements must be in metric units.
o Do not begin sentences with a number – type the number in full, for example, it should be 'Three patients….' Instead of '3 patients….'.
o Do not use expressions such as 'On the other hand……'; 'This is the first study….'; 'To our knowledge…..'; 'This is the largest….'.
o Abstracts stating "data will be discussed in the presentation" will NOT be accepted.
General Info
It is our great pleasure to invite you to participate in the 49th Congress of the International Society of Paediatric Oncology (SIOP 2017) which will be held from October 12-15, 2017 in Washington DC, United States.
SIOP 2017 follows the success of SIOP 2016 which took place in Dublin, Ireland and attracted 2,056 participants from over 85 ​countries.
​​​​The Congress will bring together leading scientists, public health experts, policy-makers to translate recent momentous scientific advances into action that will address means to end the epidemic, within the current context of significant global economic challenges.​
We look forward to welcoming you to SIOP 2017, the 49th Congress of the International Society of Paediatric Oncology​ in the amazing city of Washington, DC.​​​
​Please contact me for details, pricing and booking form:
Klinta Stala - Industry Liaison & Sales Associate
Tel: +31 207630108​
Fax: +41 22 9069140 ​
Email: kstala@kenes.com​
Organising Agency
Contact No.: 039727971
Email: siop@kenes.com