4th Asian and Oceanian Parkinson's Disease and Movement Disorders Congress

From 250 to 350 USD
Title:
4th Asian and Oceanian Parkinson's Disease and Movement Disorders Congress
Dates:
From Nov, 28, 2014 to Nov, 30, 2014
Location:
Pattaya, THAILAND
Registration Cost:
From 250 to 350 USD
Concerned Audience:
Medical_Professionals
Medical_students
General_Public
Welcome message:
Dear Colleagues,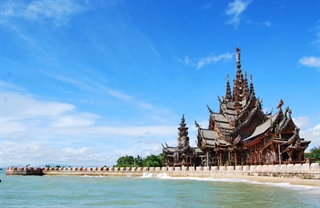 We would like to take this opportunity to invite you to attend the 4th Asian and Oceanian Parkinson's Disease and Movement Disorders Congress, organized by the Asian and Oceanian Section of the International Parkinson and Movement Disorder Society.
Recently, there have been some concerns raised about the political situation in Bangkok.  After much consideration, MDS-AOS leadership has decided to move the 4th AOPMC from Bangkok to Pattaya to ensure the success of the AOPMC. 
The dates remain the same: November 28-30, 2014. Pattaya is located south of Bangkok and is conveniently accessible by highways from the Bangkok Suvarnabhumi Airport.
In line with this decision, the leadership has also decided to postpone the 10th International Symposium of the Asian Pacific Parkinson Association (APPA), a meeting for patients and caregivers, to 2015.  Information on the 2015 APPA in Bangkok will be forthcoming.
We are looking forward to welcoming you to Pattaya for this meeting and hope that you would take advantage of the exciting lectures and educational opportunities which the congress offers!
Best regards,
Louis Tan
Chair, Asian and Oceanian Section of the
International Parkinson and Movement Disorder Society                                                      
Roongroj Bhidayasiri
President, Thai Parkinson's Disease Society
Accommodation
Not yet available
Scientific Content
Up to Date
Submission Info
Please read the following section before submitting your abstract for review. To view examples of MDS abstracts, please visit: www.mdsabstracts.com/
Please limit the total abstract text to 2,500 characters (including spaces). The size limit includes Abstract Title and Abstract Body. The size limit for the abstract includes characters and spaces in the Abstract Title and Abstract Body. Please refrain from using special characters within the abstract text.
Abstracts should adhere to the following format:
Objective (250 characters)
Background  (250 characters)
Methods (750 characters)
Results  (750 characters)
Conclusions (750 characters)
References (up to two)
 
You will be asked to list the name, affiliation and e-mail for each co-author. All communications regarding the abstract submission will go to the submitting author.
You may upload up to three files. The size limit for each file is 4MB.
The use of standard abbreviations is desirable. A special or unusual abbreviation should be placed in parentheses after the first appearance of the full word for which it stands. Non-proprietary (generic) drug names should be used and should be written in lower case letters (not capitalized).
If you are including tables or figures within your abstract, you must enter the appropriate ID tag in the abstract body where you would like your tables and/or figures to appear. Tags must be entered as shown - [table1] for your first table; [table2] for your second table; [figure1] for your first figure; [figure2] for your second figure. You may upload the tables within the abstract submission system.
Publication
Abstracts accepted for presentation will be published in an electronic supplement to the MovementDisorders Journal, online edition.
Internet Submission
The sole means of submission is via the Internet.
Changes After Abstract Has Been Submitted Are Strongly Discouraged
If critical changes need to be made to your abstract information after submission, please request those changes by email to aopmc@movementdisorders.org. Changes will not be accepted after July 15, 2014.
Review Process
The AOPMC Scientific Program Committee will review all abstracts in August 2014. Authors are required to select one category under which their abstract should be reviewed.
The Committee shall be directed to reject abstracts for the following causes:
Plagiarism Detected
Marketing
Subject not related to the field of Movement Disorders
Does not meet basic submission requirements
 
Travel
Please do not submit an abstract unless you are prepared to travel to the 4th AOPMC to present your research.
Questions regarding the online abstract submission process or about the 4th AOPMC should be submitted to aopmc@movementdisorders.org.
Junior Awards
The organizers of the AOPMC will be selecting two abstracts to receive Junior Awards. Authors may indicate that they would like to be considered for an award in the submission system.
The award will be restricted to individuals aged forty or less on the closing date of the application
Applicants will have a clinical and/or basic science degree
Applications can only be submitted by MDS members
Applicants will be the first authors of their submitted abstracts
Abstract submission deadline
2014-07-15
General Info
Thank you for your interest in industry support and exhibit opportunities for the 4th Asian and Oceanian Parkinson's and Movement Disorders Congress.
Sponsors / Supporters
AOPMC Exhibitors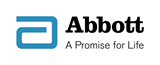 Organising Agency
The Movement Disorder Society International Secretariat
555 East Wells Street Suite 1100 , Milwaukee, WI, 53202-3823, United States