9TH CANADIAN CONFERENCE ON DEMENTIA

From 340 to 1285 USD
Title:
9TH CANADIAN CONFERENCE ON DEMENTIA
Dates:
From Nov, 2, 2017 to Nov, 4, 2017
Location:
Toronto, CANADA
Registration Cost:
From 340 to 1285 USD
Concerned Audience:
Medical_Professionals
Medical_students
Nurses
Welcome message:
Welcome to the 9th Canadian Conference on Dementia!
The Canadian Conference on Dementia is a biennial national conference dedicated to advance knowledge on dementia in scientific research and clinical care.
Over 2 and half days you will engage with eminent researchers and renowned scholars on cutting edge topics in dementia.
The 9th CCD is thrilled to offer a new and exciting program involving interactive discussions, workshops, plenary sessions and a lively debate.
We open the 9th CCD with reflections of a caregiver on dementia and music. David Hetherington was for many years the Toronto Symphony Orchestra's Assistant Principal Cellist. While continuing to teach at the Glenn Gould School at the Royal Conservatory, coach the cello section of the National Youth Orchestra of Canada and perform regularly with his own Amici Chamber Ensemble and other musical organizations, David is also a full-time caregiver for his wife, Lee, who suffers from Alzheimer disease. David will share his own personal reflections on music and dementia followed by a short cello recital.
Our conference this year focuses on the theme of prevention. Dr. Dillip Jeste, University of California San Diego Center for Healthy Aging, will present on secrets of successful cognitive and emotional aging. Dr. Keri-Leigh Cassidy, Dalhousie, will present on The Fountain of Health, a program that translates current science of healthy aging, wellbeing and resilience, and offers practical tools to improve health outcomes over the lifespan. Dr. Charles DeCarli, University of California in Davis, California, will present on why vascular factors are important in dementia.
Does prevention work? Dr. Kenneth Langa, University of Chicago, will discuss whether the risks for Alzheimer's and dementia are on the decline.
You won't want to miss out on this year's debate on the controversial topic of medical assistance in dying for patients with dementia. Listen and engage with our two outstanding debaters, Shenaaz Gokool from Dying with Dignity and James Downar, the University of Toronto.
These are just some of the highlights from what promises to be the best Canadian Conference on Dementia, ever!!
We are excited to partner for the first time with the Canadian Academy of Geriatric Psychiatry annual conference that will take place immediately following the 9th CCD. In appreciation of this partnership the CCD and the CAGP will be co-sponsoring two workshops. Should you choose to attend both of these outstanding conferences, you will be able to register at discounted rate.
Mix and mingle, form new relationships and strengthen existing ones over coffee, lunch, cocktails and dinner!
Be part of the action by submitting an abstract to the 9th CCD Scientific Committee and share your research with your colleagues. Abstracts will be considered for both oral and poster presentations. A $500.00 prize will be awarded to the author of the best abstract!
This conference is sure to provide a unique convergence of networking, learning and fun into a single platform.
If you have any questions, please contact us at conferences@uhn.ca or call 416 597-3422 ext. 3448 to reach the registration department.
We look forward to seeing you on November 2nd!
Ron Keren, 9th CCD Chair
Sandra Black and Zahinoor Ismail, 9th CCD co-Chairs
Ron Keren, MD, FRCPC
Conference Chair
Sandra E. Black, MD, FRCPC
Conference Co-Chair
Zahinoor Ismail, MD, FRCPC
Conference Co-Chair
Speakers/Faculty:
Plenary Session Speakers
Sandra Black
Kei-Leigh Cassidy
Howard Chertkow
Charles DeCarli
James Downar
Shanaaz Gokool
Dilip Jeste
Kenneth Langa
Susan Resnick
Saskia Sivananthan
Parallel Session Speakers
Melissa K. Andrew
Ann M. Heesters
Andrea Iaboni
Mario Masellis
Gary Naglie
Goldie Nejat
Lori Schindel Martin
Dallas Seitz
David F. Tang-Wai
Carmela Tartaglia
Judith Wahl
Lesley Wisenfeld
Workshop Speakers
Nathalie Bier
Sandra Black
Monica Bretzlaff
Shannon Cadieux
Beverley Cassidy
James Chau
Ashley Curtis
James Downar
Linda Gobessi
Ann M. Heesters
Andrea Iaboni
Zahinoor Ismail
Frank Knoefel
Benjamin Lam
Linda Lee
Lili Liu
Sara Mitchell
Paige Moorhouse
Gary Naglie
Tejal Patel
Kiran Rabheru
Kevin Rodrigues
Lori Schindel Martin
David F. Tang-Wai
Mary C. Tierney
Lisa Van Bussell
General Info:
We are excited to partner for the first time with the Canadian Academy of Geriatric Psychiatry annual conference (http://cagp.ca/Annual-Scientific-Meeting-2017) that will take place immediately following the 9th CCD. Should you choose to attend both of these outstanding conferences, you can receive a 15% discount by entering discount coupon code 9thCCDCAGP (case sensitive) in the coupon code section of the online registration form. To qualify for this discount, you will need to register for both conferences no later than September 22, 2017. This discount is only applicable to Full Registration, Early Bird rates. The same discount code can be used for both events to receive the 15% discount.
Registration Cost
Early Registration

2017-08-14
Late Registration
From: 2017-08-15
To: 0--
Registration
735
805
0
Nursing and Allied
635
705
0
Industry
1285
1285
0
Students
340
340
0
Group Registrations:
Group registrations not allowed
Accompanying Persons:
Accompanying persons not allowed
Registration Documents:
Letter of invitation:
We don't provide letter of invitation
Letter of confirmation:
We don't provide Letter of Confirmation
Proof of professional / educational status:
We don't need Proof of professional/educational status
Online Abstract Submission:
We don't accept Online Abstracts
Accommodation:
Sheraton Centre Toronto Hotel
123 Queens Street West
Toronto, Ontario M5H 2M9
Canada
Reservations: 1-888-627-7175

Please quote 9th CCD Conference or Group ID 9J30AA when booking
A block of rooms has been reserved for delegates of the 9th CCD Conference at the Sheraton Centre Toronto Hotel. Delegates are responsible for making their own individual reservations.
Special conference room rates are available until 5:00pm EST on October 2, 2017. These rates will be subject to availability after the cutoff date. Please ensure that you quote the 9th CCD Conference or Group ID 9J30AA when booking your reservation in order to receive the group rate.
Accommodation Options and Cost


Double
Room
Sheraton Centre Toronto Hotel
Date range
199
299
Scientific Content
Up to Date
Submission Info
Poster discussions often enable interesting opportunities for knowledge transfer, exchange and future collaborations and are a wonderful way to get to know other members of the dementia community. The abstract judged best overall will be awarded a certificate of recognition and a $500 cash prize. Five abstracts will also be selected for a ten minute oral presentation.
Important Dates:
March 24, 2017 - Call for Abstracts opens
September 22, 2017 - Call for Abstracts closes
Beginning of October - Notification of accpeted posters
Specific Guidelines for Poster Displays:
Displays may consist of a one-piece poster, or a two dimensional collection of smaller pieces which utilize the panel as a background.
Posters must be HORIZONTAL. The display's overall size: (72" wide x 36" high or 6ft x 3ft).
Handouts may not be left on the floor in front of the display.
Business card or brochure holders may be attached to the display panel.
Displays will be showcased during the conference breaks and lunch. We ask that a representative be present at the poster during these times.
You will be responsible for:
Setting up your poster during registration on Friday, November 3rd (7 am to 8 am) and your poster must be removed on Saturday, November 4th either at the end of the lunch break or by 5:30pm. Posters left on the boards after this time cannot be retrieved.
All expenses associated with creating your presentation, conference registration and travel expenses for the conference.
At least one person on the submission team must be a registered delegate at the conference and all members of the team who want to attend or present must be registered.
We will provide you with the "male" or "hook" Velcro and push pins needed to attach your poster to the poster boards. For heavier items please ensure that there is sufficient Velcro attached to the items to prevent damage or falling.
For questions about poster abstracts, please contact our office:
conferences@uhn.ca
416 597-3422 ext. 3448
Abstract submission deadline
2017-09-22
General Info
If you have any questions with regards to the Prospectus, please contact Conference Services via email at sponsorshipCETS@uhn.ca or by phone at 416-597-3422 x3448.
We very much look forward to having you participate as a sponsor or exhibitor at the Conference!
The CCD would like to thank the Dotsa and John Bitove Family Foundation for their lead support of dementia research and sharing best practice.
Sponsors / Supporters
Silver Sponsor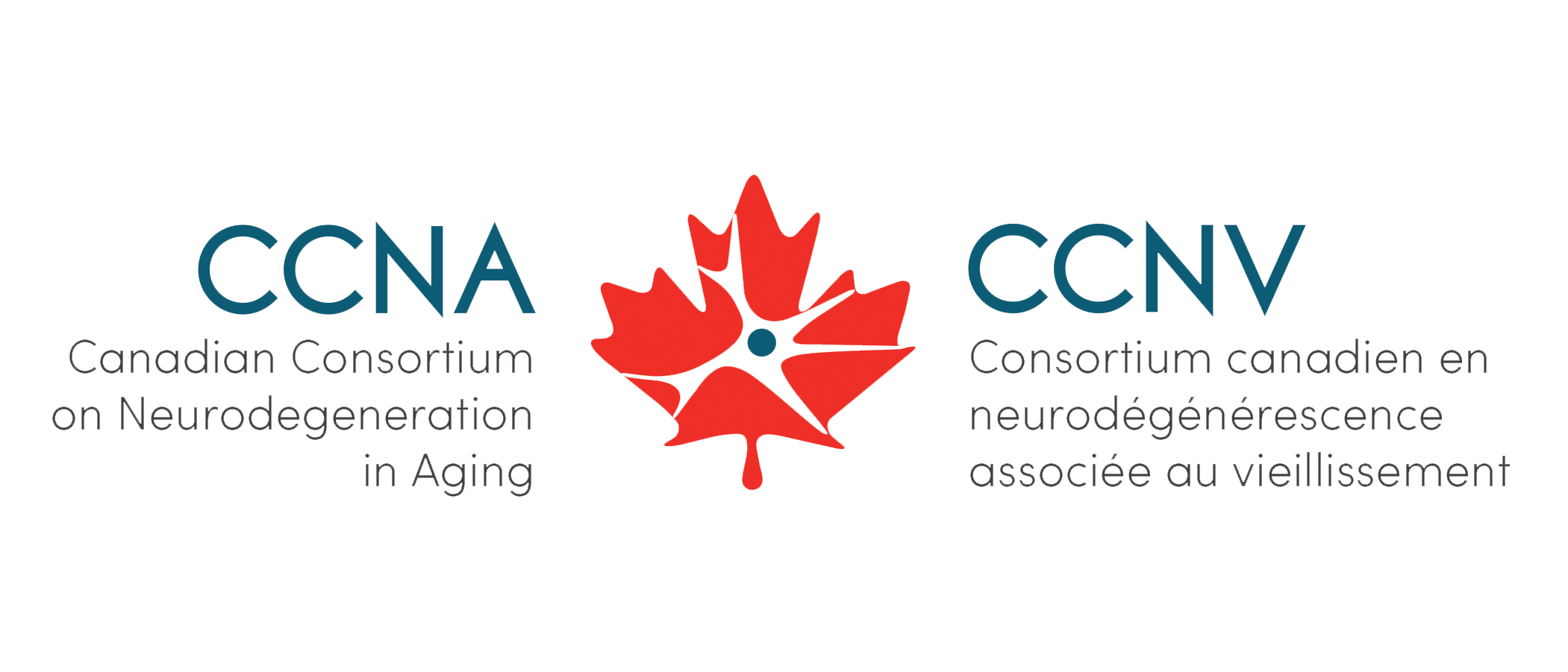 Bronze Sponsor
Consortium of Canadian Centres for Clinical Cognitive Research
Organising Agency
Kim Hussey , Manager, Conference Services , University Health Network
Phone: 416-597-3422 ext. 3866
Email: kim.hussey@uhn.ca